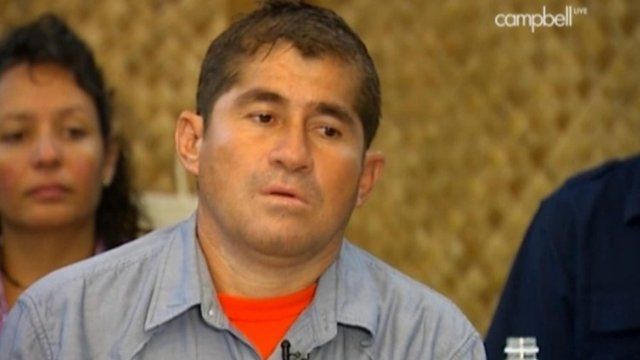 Video
'Castaway' Jose Salvador Alvarenga thanks helpers
A castaway who claims he spent more than a year adrift in the Pacific has thanked the government of the Marshall Islands, in his second public appearance since his rescue one week ago.
Jose Salvador Alvarenga did not take questions following his brief statement and returned to hospital shortly afterwards, where doctors confirmed he was too dehydrated to travel.
Mr Alvarenga has claimed he left Mexico for a trip in a fibre-glass boat in December 2012 with a friend who died on board.
Go to next video: Castaway mother 'knew he wasn't dead'