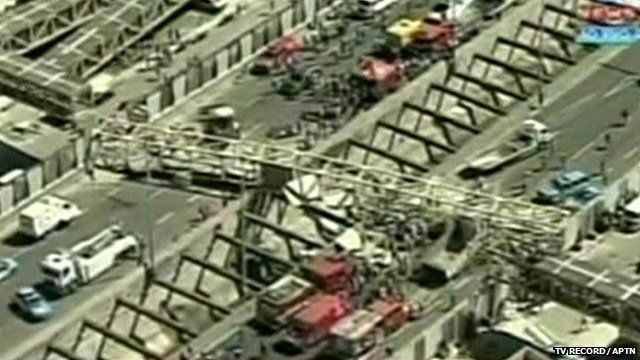 Video
Rio bridge collapses after lorry crash, killing four
At least four people have died when a lorry smashed into a pedestrian bridge in Rio de Janeiro, causing it to collapse onto vehicles below.
The accident happened on a busy highway in northern Rio known as the Yellow Line road.
Aerial footage shows the bridge lying across both carriages, as emergency workers try to release those trapped.