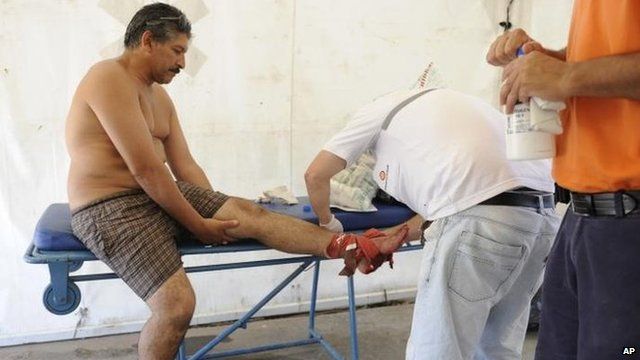 Video
Carnivorous fish attack swimmers in Argentina
More than 70 people bathing at a popular beach in Argentina have been injured by fish related to the piranha.
The attack happened in the northern city of Rosario, while bathers were swimming in the river Parana.
Dozens of people suffered bites to their extremities, including losing digits.
Roland Hughes reports.
Go to next video: Hunt for piranhas after attacks