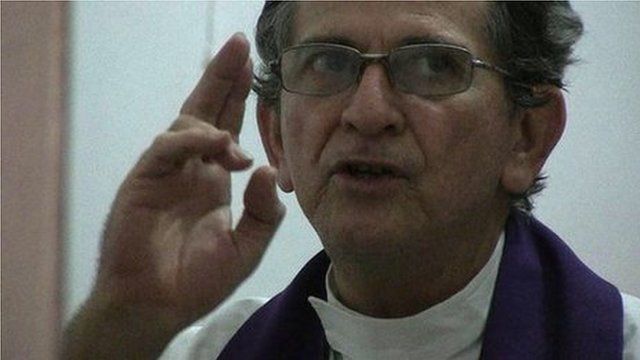 Video
Mass exorcism performed at Mexican church
It is estimated that 60,000 people have died in Mexico in the drug wars linked to the narco-traffickers, who are among the most vicious criminals in the world.
Some Catholic priests and their followers think it is evidence the Devil has taken hold of a large number of Mexican people.
In response, they are carrying out exorcisms to rid the population of what they believe to be evil forces.
The BBC's Vladimir Hernandez went to witness one of these exorcisms at a church in Veracruz in Mexico.
Watch the full report, broadcast on Newsnight on Monday 25 November 2013.