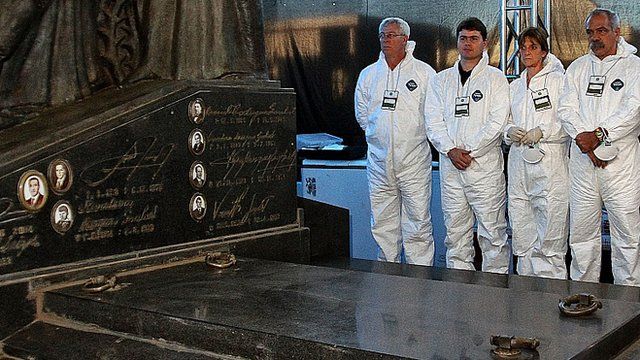 Video
Brazilian ex-President Joao Goulart's remains exhumed
The remains of former Brazilian President Joao Goulart have been exhumed to establish whether he died of natural causes or was poisoned.
Mr Goulart governed from 1961 to 1964, when he was deposed in a military coup, and died in exile in Argentina in 1976.
Although the official cause of death was a heart attack, there are allegations that he was actually poisoned as part of a joint-operation between South American dictatorships to eliminate political opponents.
Bruno Garcez reports.
Go to next video: Memories of Brazilian military rule