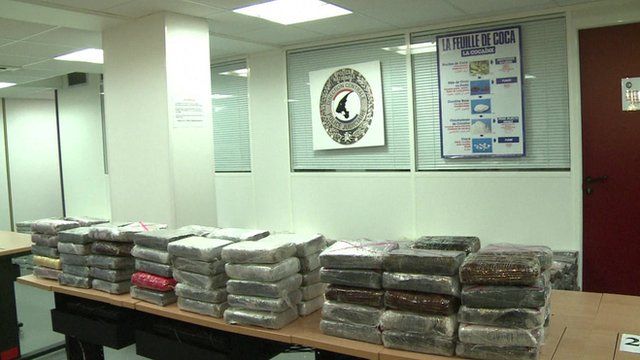 Video
French police seize 31 suitcases of cocaine
Three members of Venezuela's National Guard have been arrested on suspicion of involvement in the smuggling of a massive haul of cocaine on an Air France flight from Caracas to Paris.
Venezuelan Interior Minister Miguel Rodriguez said he expected more arrests would be made over the coming days.
The seizure was one of the biggest ever to be made on French territory.
French border police found 1.3 tonnes of cocaine in 31 suitcases on a flight arriving from Caracas.