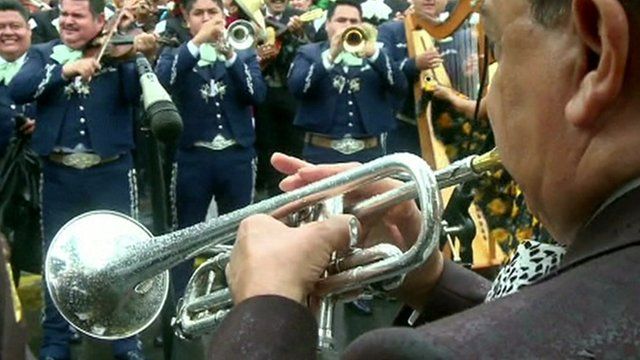 Video
Mariachi record set in Guadalajara
The Mexican city of Guadalajara rang out on Thursday, with the sound of 700 hundred Mariachi performers.
Young and old gathered to sing and play in unison to break the Guinness World Record for the most Mariachis performing in a single location.
The record for the largest Mariachi serenade was set back in July this year, when more than 550 singers gathered at the Rose Bowl in California.
But Guadalajara is the birthplace of Mariachi and they have now set the new world record - 700 people belting out three songs, in unison, for five minutes.
Go to next video: Mexico's first mariachi school