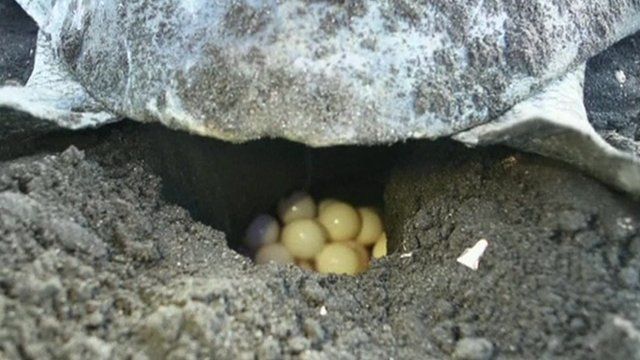 Video
Turtle eggs sold in Costa Rica to prevent black market
A conservation project in Costa Rica is allowing locals to take turtle eggs from a beach during the nesting season and make money by selling them to the community.
It has been called a form of "legalised poaching" and the project is designed to conserve turtles while also helping the local economy.
Anne-Marie Tomchak reports.