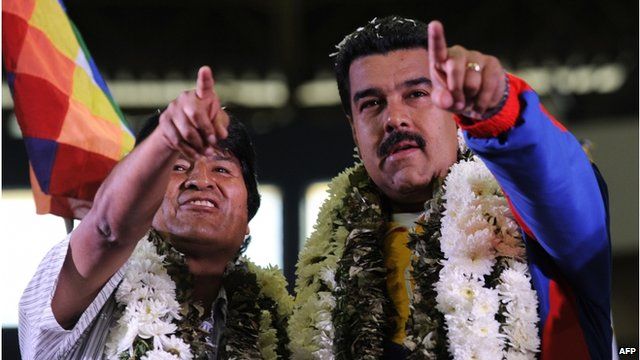 Video
Bolivia threatens to close US Embassy after plane diversion
President Evo Morales has threatened to close the US embassy in Bolivia after his official plane was banned from European airspace.
Mr Morales blamed Washington for pressurising European countries into refusing him passage, over unfounded suspicions that US fugitive Edward Snowden was on board.
The warning came as four other South American leaders offered him support at a special summit on Thursday.
Go to next video: 'Snowden suspicion' diverts Morales