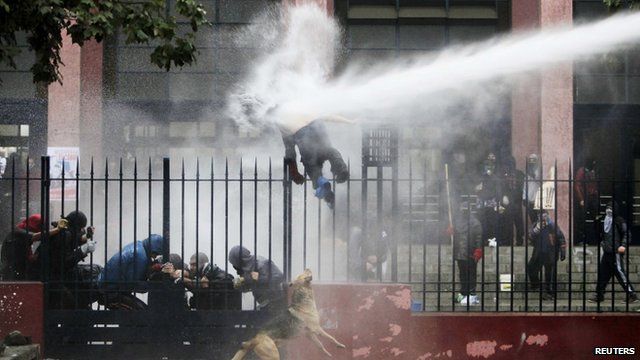 Video
Chilean police clash with student protesters in Santiago
Police and protesters clashed in the Chilean capital Santiago on Wednesday, following demonstrations calling for educational reform.
Meanwhile on Thursday, Chilean police arrested 122 people, many of them teenagers, after raiding secondary schools that had been taken over by their students.
The schools are due to be used as polling stations on Sunday when Chileans choose candidates for the presidential election in November.
Go to next video: Clashes in Chile over free education