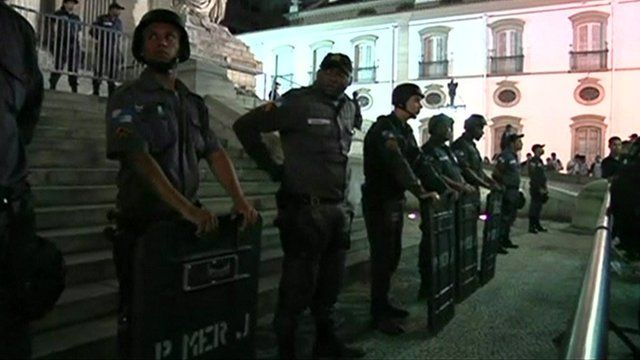 Video
Brazil protests: Scuffles with police in Sao Paulo
Brazilian President Dilma Rousseff has said she is proud of the tens of thousands of people who have taken to the streets to demand better education, schools and transport.
The protests began with demands for bus fare hikes to be revoked.
Thousands of people gathered in front of Sao Paulo Cathedral on Tuesday for a new protest which was largely organised through social media.
The protesters, numbering up to 10,000 according to local reports, then moved on to the office of Mayor Fernando Haddad. Scuffles broke out with police, who sought refuge inside the building.
Gary Duffy reports.
Go to next video: Brazil Protests: Student voices