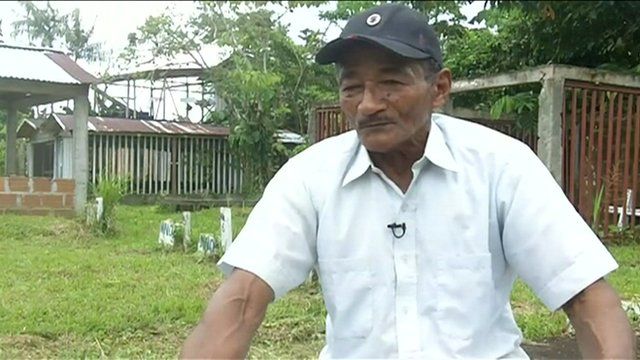 Video
Meet Angel Salazar - Colombia's 'fisherman of the dead'
Angel Segundo Hernandez Salazar is a former countryside ranger in the Colombian village of Bocas de Satinga.
Since 2001 he has taken it upon himself to fish the bodies of men and women killed in fighting between left-wing guerrilla and right-wing paramilitaries out of the water as they float by his village and bury them in makeshift graves.
Video produced by BBC Mundo's Arturo Wallace.
Go to next video: Thousands march for Colombian peace