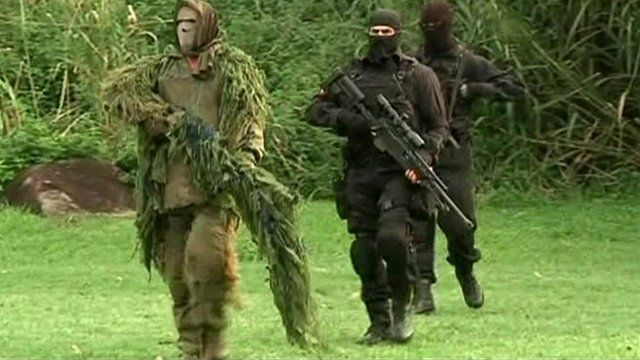 Video
Brazil gets ready to host the Confederation Cup
According to Fifa, The Fédération Internationale de Football Association, around 620,000 tickets have been sold for the Confederations Cup games in six different Brazilian cities.
The tournament is a dress-rehearsal for next year's World Cup.
The country's security forces are under scrutiny as a debate has been emerging since the London 2012 Olympic and Paralympic games, as to whether military forces should be used to patrol cities - a task normally given to local police.
Rodrigo Pinto reports.
Go to next video: Can Street Child World Cup change lives?