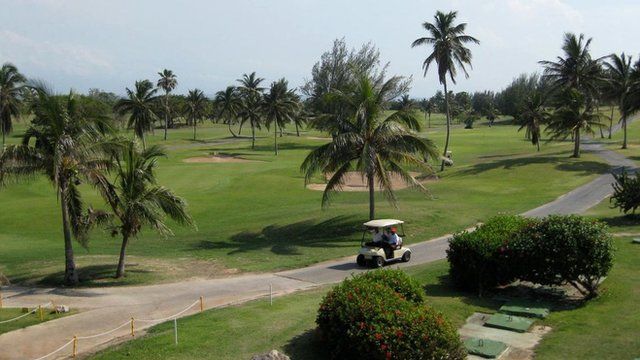 Video
Cuba gives go-ahead for new golf resort
Five decades after Fidel Castro ordered Cuba's golf courses to be closed down because he considered them "elitist", the island's communist government has approved the construction of a luxury golf resort, complete with an 18-hole course.
The $350m (£227m) Carbonera Club proposed by British firm Esencia is the first of a dozen similar initiatives that have long been under consideration.
The move is a sign of the changing times as the government seeks new revenue sources to fund its socialist revolution.
Sarah Rainsford reports.