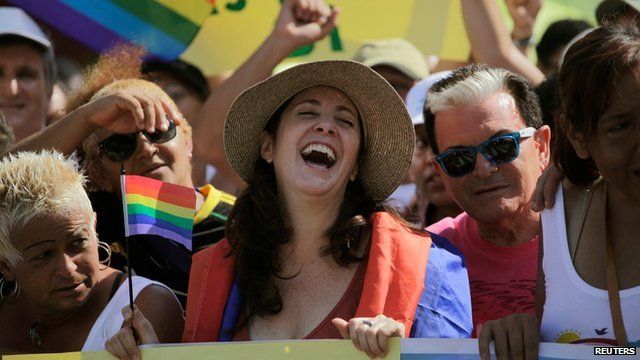 Video
Castro daughter leads gay rights march in Cuba
Cuban gay rights campaigner Mariela Castro has led a protest march against homophobia in the capital Havana.
Ms Castro is the head of Cuba's National Sexual Education Centre - and daughter of President Raul Castro.
Before Raul Castro came to power in 2008, no gay rights marches had been allowed in Cuba.
Sarah Rainsford reports from Havana.
Go to next video: Beyonce and Jay Z visit Cuba