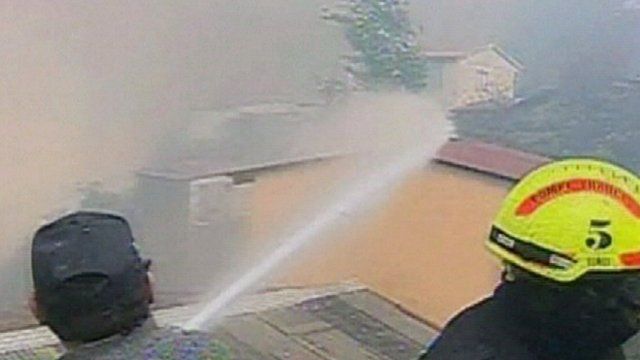 Video
Dozens of homes destroyed in Chile forest fire
A fire in the Chilean port city of Valparaiso, north west of the capital Santiago has forced the evacuation of 150 families.
The blaze has destroyed at least 60 homes and devastated around 60 hectares (148 acres) of land.
This is the second major fire to hit the city since February.
Laura Plitt reports.
Go to next video: Clashes in Chile over free education