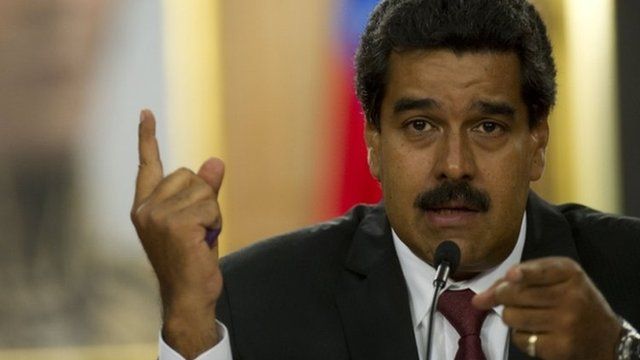 Video
Venezuela: Maduro declared official poll winner
Venezuela's election authority has formally proclaimed Nicolas Maduro as the winner of Sunday's closely-fought presidential election.
The National Electoral Council backed the slender victory of Mr Maduro, the acting president, despite protests from opposition candidate Henrique Capriles.
The official count indicates he won 50.7% of votes to Mr Capriles' 49.1%.
Following the announcement, clashes broke out between protesters and police in the capital Caracas.
Will Grant reports.