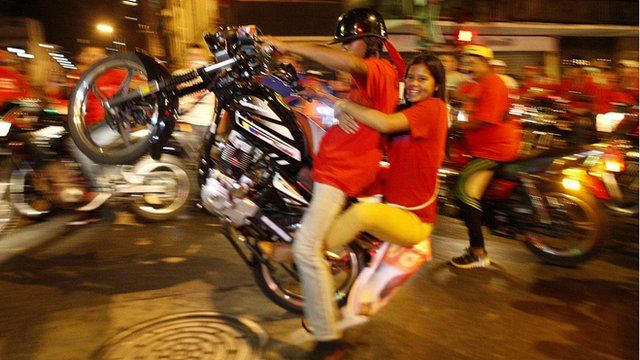 Video
Chavez heir Maduro wins Venezuela presidential election
Socialist Nicolas Maduro, hand-picked successor of the late leader Hugo Chavez, has won a narrow victory in Venezuela's presidential poll.
Mr Maduro won 50.7% of the vote against 49.1% for opposition candidate Henrique Capriles.
Mr Capriles has demanded a recount, saying Mr Maduro was now "even more loaded with illegitimacy".
He said there were more than 300,000 incidents from Sunday's poll that would need to be examined.
Emily Buchanan reports.
Go to next video: Venezuela election: Calls for recount