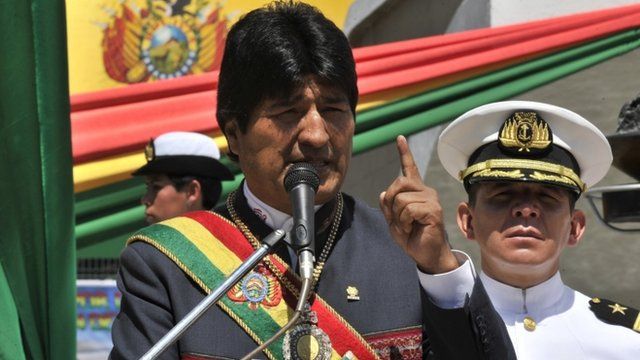 Video
Bolivia to file legal suit for sea access
Bolivian President Evo Morales has pledged to file a suit at the International Court of Justice to reclaim access to the Pacific Ocean.
A 19th century war with Chile left Bolivia landlocked, but the country maintains a small navy and schoolchildren are taught that regaining access to the ocean is a patriotic duty.
James Kelly reports.