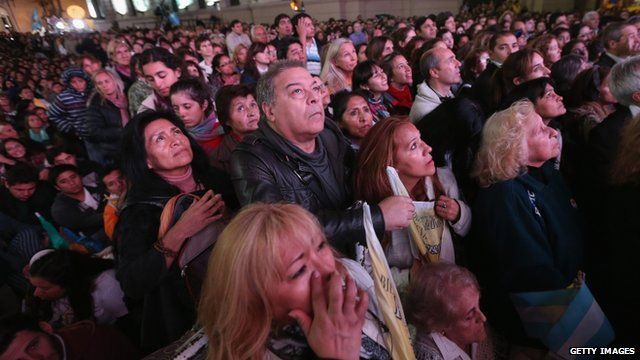 Video
Buenos Aires cheers 'Argentine Pope' as he gives Mass
In Buenos Aires, thousands of people stayed out all night to guarantee a space near the cathedral in the main plaza to watch Pope Francis' inaugural Mass.
A carnival atmosphere overnight gave way to solemnity and quiet as the Mass took place, with people in the crowd joining in the prayers.
Alistair Leithead, reporting from Buenos Aires, said there was a cheer for "the Argentine Pope" as the Mass ended.
Go to next video: Key moments from Pope's inauguration