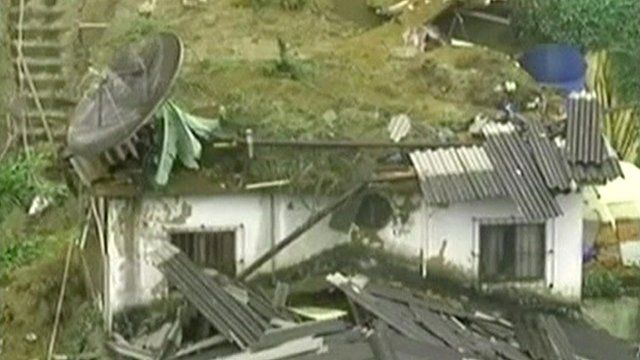 Video
Brazil landslides kill at least 16
In Brazil, at least 16 people including a baby have been killed by mudslides in the mountainous area north of Rio de Janeiro following heavy rain.
The landslides hit the city of Petropolis, about 40 miles (65km) north of Rio, after a river burst its banks and flooded the city centre.
Brazilian President Dilma Rousseff said more "drastic measures" may be needed to remove people living in areas of risk who ignore warnings.