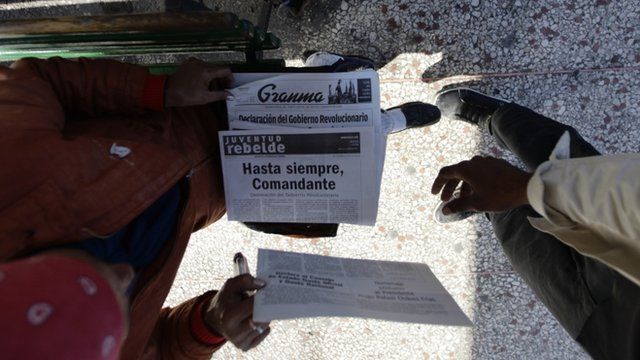 Video
Hugo Chavez: Cuba in mourning over leader's death
Venezuela's controversial President Hugo Chavez - who led a left-wing revival across Latin America - has died at the age of 58 after a battle with cancer.
The government of Cuba declared three days of national mourning in response to his death, saying that Chavez had "stood by Fidel [Castro] like a true son" - referring to Cuba's former president, who stepped down in 2006 due to ill-health.
The BBC's Sarah Rainsford in Havana said that the streets in Cuba were "eerily quiet" as people learned of Chavez's passing.
Go to next video: World reaction to Chavez death