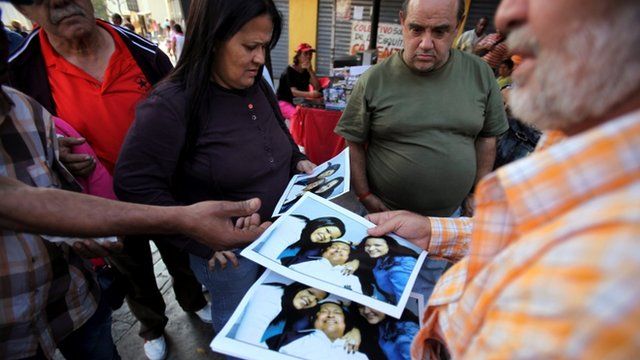 Video
Chavez: Hospital image becomes sought after souvenir
In the absence of images of Hugo Chavez's return home following cancer treatment in Cuba, a picture of the Venezuelan president recovering with his daughters at his side in Havana has become wildly popular.
Supporters who take it as proof that the man is alive and well.
It is just one of many pieces of memorabilia on sale in the country.
Dolls, T-shirts and posters portraying Chavez as the people's hero keep him firmly in the public eye.
BBC Mundo's Abraham Zamorano reports.
Go to next video: Chavez has 'absolute will to live'