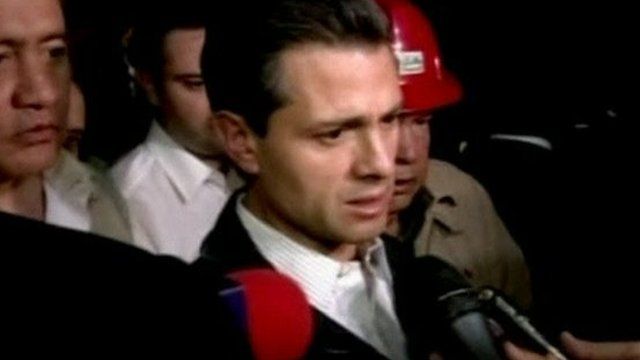 Video
Mexico President outlines blast rescue attempts
President Enrique Pena Nieto has given details of the rescue attempts after a deadly blast at the Mexico City headquarters of the state oil company.
Mr Nieto insisted that there should not be speculation on cause of the blast at this stage.
Some 500 rescuers helped by dogs are searching the building for a number of people thought to be trapped by a blast that killed 25 people and injured 100.
Relatives of employees have gathered in search of information - some trying to reach loved ones via mobile phone.
Go to next video: Emergency services 'responded quickly'