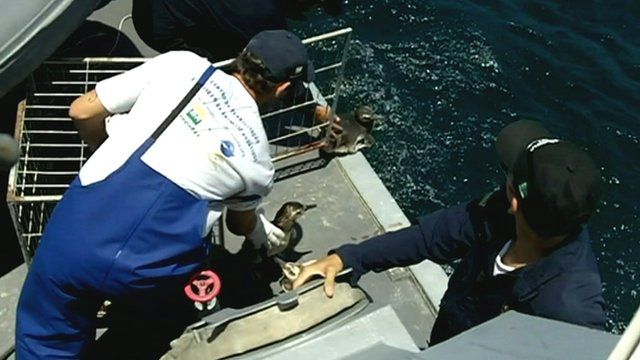 Video
Rescued penguins and sea lion return to the Atlantic
More than 60 penguins and a sea lion rescued last year off the Brazilian coast are released back into the wild.
Stranded or lost during their four-year long migration, they were brought back to strength at a rehabilitation centre for marine animals in Ubatuba, 230km (140 miles) from Sao Paulo.
Now it is hoped they will catch the current to take them back home.
BBC Brasil's Jefferson Puff reports.
Go to next video: Endangered penguins breed in Peru