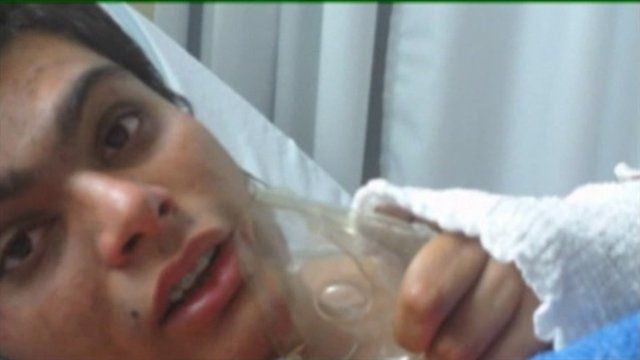 Video
Brazil nightclub fire survivors speak of panic
Some of the survivors of a fatal nightclub fire in Brazil have been speaking about their experiences.
At least 233 people died when flames engulfed a packed club in Santa Maria.
Witnesses have suggested that a firework set off on stage may have been to blame. Many of those who died were crushed in a panic to get out of the building.
The BBC's Beth McLeod reports.
Go to next video: 'Most deaths due to asphyxiation'