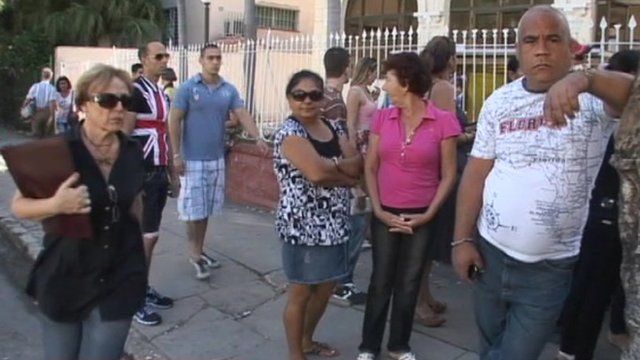 Video
Cubans queue for first ever passports
Cubans have been flocking to their nearest immigration offices to apply for their first passports.
Travel restrictions have been relaxed and for most people, the new rules mean they're a huge step closer to leaving the country for the first time in their lives.
Sarah Rainsford, joined the queues in Havana.
Go to next video: Cuba travel restrictions relaxed