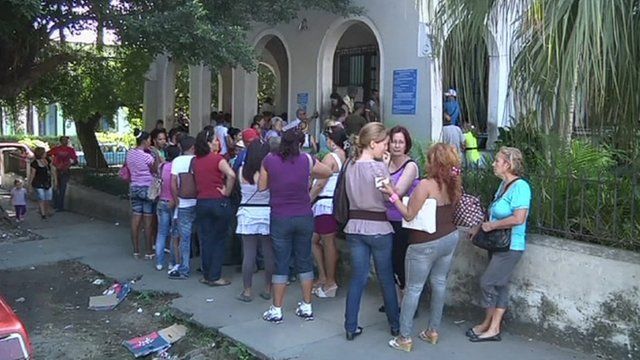 Video
Cuba's new travel rules sees rush to passport office
Long queues have been forming outside passport offices in Cuba this week.
Many Cubans are eagerly anticipating a new law that comes into effect on Monday that will lift long-running restrictions on travelling abroad.
The new migration and travel policy eliminates the need for an exit visa and allows many Cubans once barred from returning to the island to visit.Beth McLeod reports.
Go to next video: Cubans delight in American apples