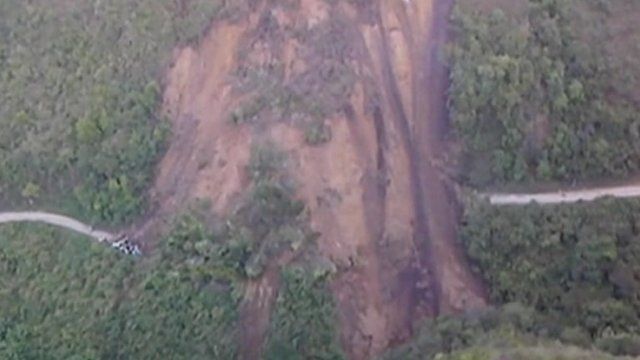 Video
Colombia landslide kills five in Neiva with 25 missing
Rescue teams in Colombia have been searching for at least 25 people missing after a landslide cut off a road near the south-western city of Neiva.
Five people were killed in the accident, which happened on Saturday.
The Colombian authorities believe at least six cars are buried under tons of mud and rocks.
Hundreds of fire-fighters, paramedics and army troops have been sent to help the rescue operation in Huila province.
James Kelly reports.