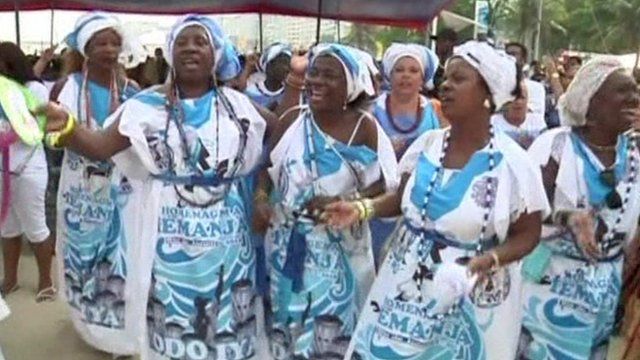 Video
New Year celebrated early on Copacabana beach
More than two million people are expected to be on Rio de Janeiro's Copacabana beach to celebrate the arrival of the New Year.
The size of the crowd has become too big for a group who used to go to the beach every New Year's Eve to honour Yemanja - the Goddess of the Sea in Afro-Brazilian religions.
So devotees of the deity now celebrate her a few days early.
Julia Carneiro reports.