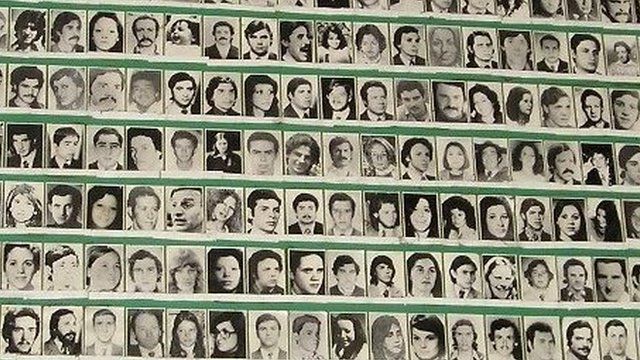 Video
Trial of 'Dirty War' crimes starts in Argentina
A court in Argentina has begun hearings in the largest trial of crimes committed during the so-called "Dirty War" between 1976 and 1983.
Sixty-eight former officials face 800 charges of kidnap, torture and murder associated with an elite naval college.
Among the defendants are Alfredo Astiz, known as the Blond Angel of Death, and eight former "death flight" pilots.
Tens of thousands of Argentines were kidnapped and killed by the military junta during their years in power.
Vladimir Hernandez reports.