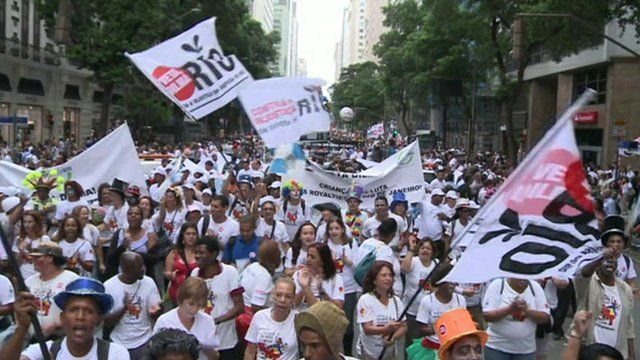 Video
Mass protest in Rio over the distribution of oil royalties
An estimated 200,000 people have taken to the streets of Rio de Janeiro to ask Brazil's President Dilma Rousseff to veto a bill that proposes sharing oil revenues more evenly between oil-producing states.
Opponents of the bill say it will deprive Rio state of up to $35bn (£22bn; 27bn euros) over the next eight years and that this could jeopardize Rio's ability to host the 2014 World Cup and the Olympics in 2016.
Iracema Sodre reports.
Go to next video: Aerial footage of Brazil oil spill