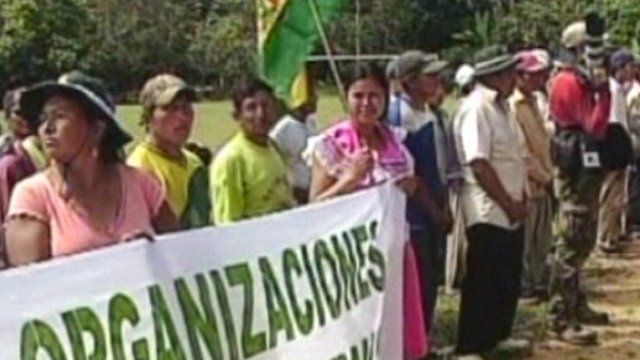 Video
Bolivia to consult tribes on jungle road
The Bolivian government has temporarily halted the construction of a controversial highway cutting through the Tipnis National Park in the Bolivian Amazon after indigenous groups in the area said it posed a serious threat to their habitat and way of life.
Authorities have now started a consultation process with the groups to decide the fate of the 305km (190 mile) road.
María Dupin reports.
Go to next video: Bolivia protest resurrects road row