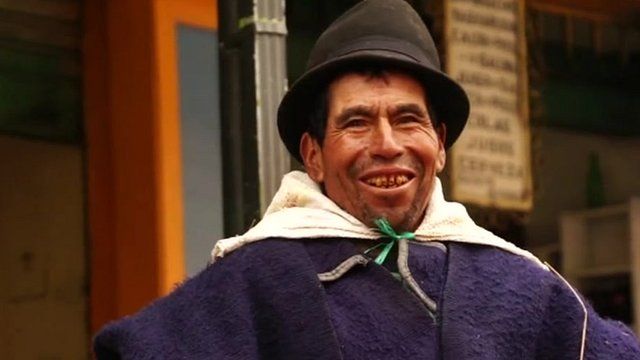 Video
Ecuador's last 'iceman'
Before the arrival of industrial icemaking, many people in Ecuador made their living by picking ice by hand from a glacier - and then selling it in the markets to local cafes and restaurants.
But the trade is now dying - so much so that there is only one man left in the country who still works as a hielero, or "iceman".
Baltasar Ushca is 69 and lives at the foot of the Chimborazo, Ecuador's highest peak. Since he was 15 he has been walking for several hours uphill to the glacier, where he uses an ice pick to make huge blocks of ice. He then loads them onto a mule before taking them back down to the town, where he sells the blocks for $2 each at the market.
Produced by Irene Caselli and Pablo Gordillo.
Go to next video: Oil threat to Ecuador's rainforest