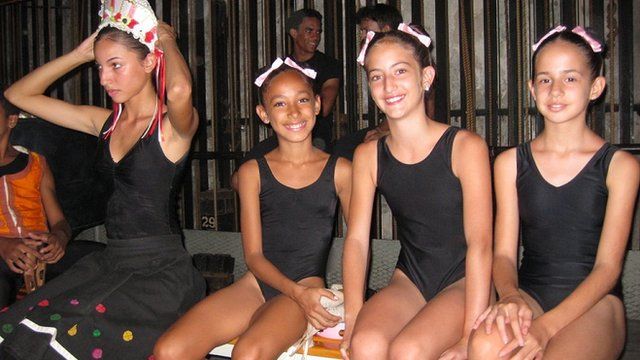 Video
Celebrating 50 years of ballet in Cuba
Cuba's National Ballet School has been training top-class dancers for half a century. This month it celebrates its 50th anniversary.
Cuba's National Ballet School once had to scour orphanages and factories for recruits. Today, competition for places is fierce.
For half a century the school has selected and shaped thousands of top-class dancers. Many have become renowned around the world.
This month it's celebrating its 50th anniversary.
Amid lingering economic hardship and changes at the top of the island's communist regime, there are concerns about whether the school can survive in future.
The school now accepts foreign students like Mexican Rebecca Ramirez for about $250 (£155) a month.
She talked to the BBC's Sarah Rainsford about her hopes that training here will lead to a professional job with a company back in Mexico.