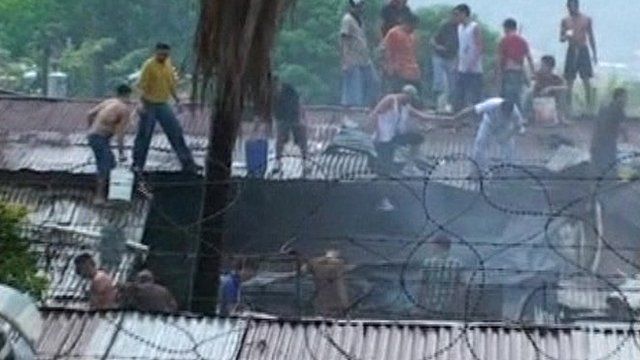 Video
Honduras prison unrest kills 13
At least 13 people have died during unrest and a fire at the San Pedro Sula prison in Honduras, officials say.
A fire broke out during the fight, killing two prisoners. Another prisoner was decapitated.
Inmates from rival gangs were to blame for the violence, according to police chief Walter Amaya.
Go to next video: Honduras fire victims laid to rest