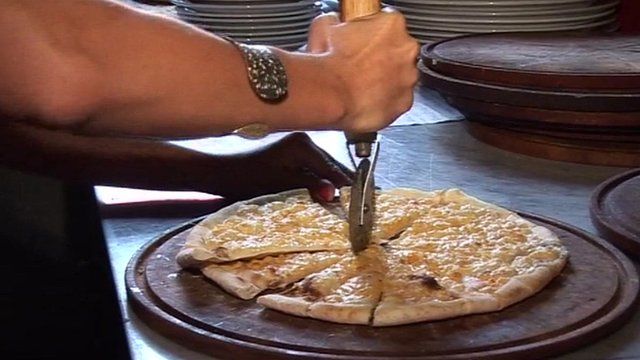 Video
The secrets of Argentine pizza
The steak, Argentina's best known and most popular dish, is now seriously threatened by the pizza.
A recent study found increasing demand for the Italian dish among restaurant customers.
But Argentines argue that their pizzas are different - as BBC Mundo's Vladimir Hernandez discovered in a Buenos Aires pizza restaurant.
Go to next video: NYC protesters: Let them eat pizza