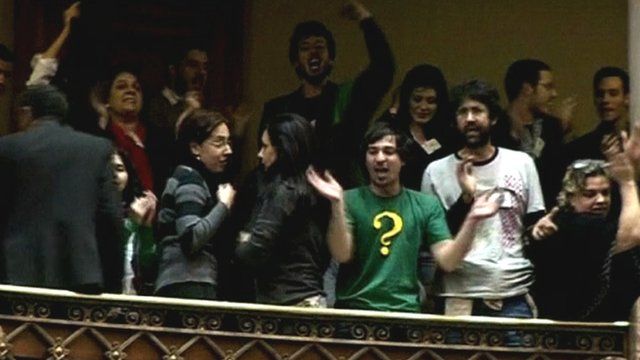 Video
Uruguay overturns amnesty for military-era crimes
Uruguay's Congress has voted to revoke an amnesty law that protected officers from prosecution for crimes committed during military rule from 1975 to 1983.
After hours of intense debate, deputies backed the measure which now goes to President Jose Mujica, himself a former left-wing militant, for approval.
Opponents say the decision undermines the will of the Uruguayan people who twice voted to keep the amnesty.
An estimated 7,000 political prisoners were held and many were tortured.
Carolina Robino reports.