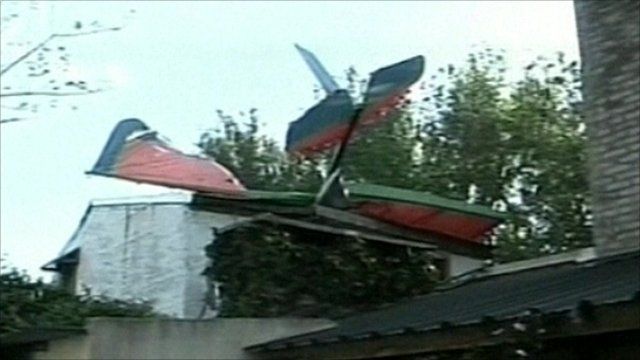 Video
Small plane crashes into house in Argentina
A small aircraft crashed into the rooftop of a house in Argentina's Santa Fe Province, landing in a bedroom where a man was taking his afternoon siesta.
The aircraft took off at a nearby flying club but soon began to lose altitude.
Both the pilot and his passenger were treated for minor injuries.
Go to next video: Plane crashes into ferris wheel