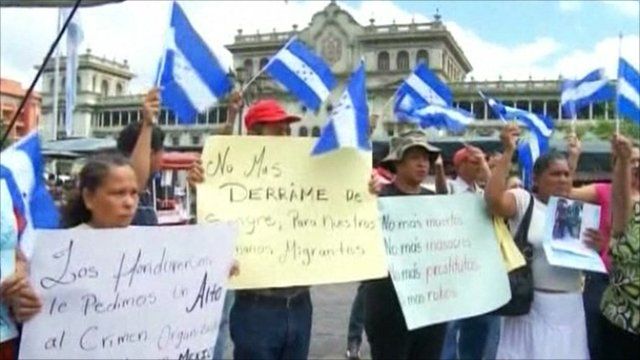 Video
Caravan for missing migrants in Guatemala
Thousands of demonstrators gathered in Guatemala City to protest against crimes committed against migrants en route to Mexico.
Many of the protesters were relatives of missing South and Central Americans who disappeared travelling to Mexico towards the United States.
Two groups of demonstrators then joined two caravans in an attempt to make the dangerous way towards Coatzacoalcos, in eastern Mexico.
Eric Camara reports.
Go to next video: Migrants found in truck in Mexico