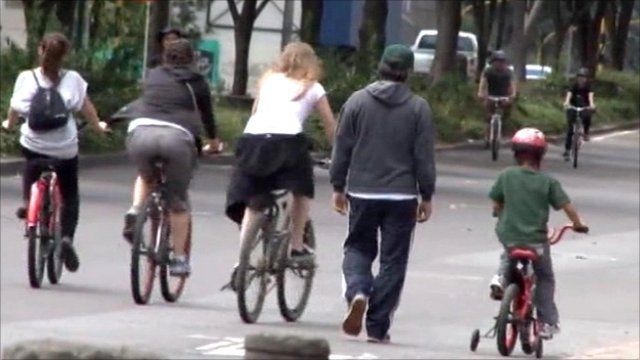 Video
Bogota - Latin America's biking paradise
The Colombian capital, Bogota, is widely praised as the best Latin American city for cycling.
For the past 37 years the city's authorities have held car-free Sundays, when only pedestrians, skaters and cyclists are allowed in many of the capital's streets.
One in seven of Bogota's inhabitants uses the Ciclovia, or the bikeway.
Arturo Wallace reports.