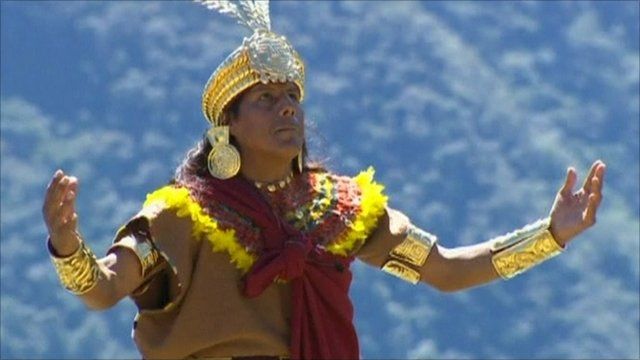 Video
Macchu Picchu centenary celebrations
Peru has celebrated the centennial of the "rediscovery" of Machu Picchu by Hiram Bingham.
The Inca city, high in the Andes mountains, is thought to date from the 1450s, but it took the American explorer's publicity to the raise awareness of the site.
It is now thought likely that other adventurers, both international and Peruvian, had been to the citadel prior to the journey by the Yale University scholar.
Peru's government has sidestepped the issue of Bingham's much-disputed discovery by labelling the event: "100 years of Machu Picchu in the world".
Dan Collyns reports.
Go to next video: Hidden treasures pre-date Incas