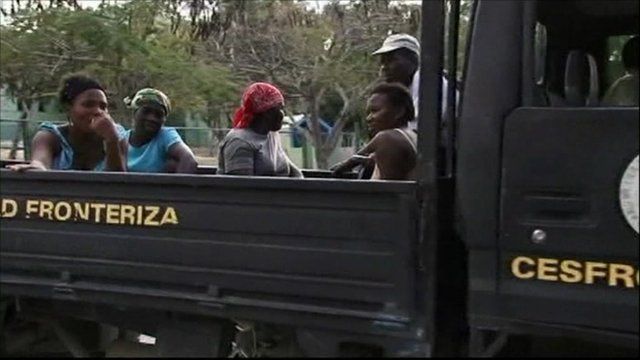 Video
Dominican Republic deports illegal Haitian immigrants
The definitive results of the chaotic first round of Haiti's presidential elections, which occurred more than two months ago, are due to be released on Wednesday.
But there is no guarantee that they will bring an end to the country's political turmoil.
Meanwhile across the border in the neighbouring Dominican Republic authorities have deported thousands of illegal Haitian immigrants.
Tim Neilson reports.
Go to next video: Haiti earthquake: One year on