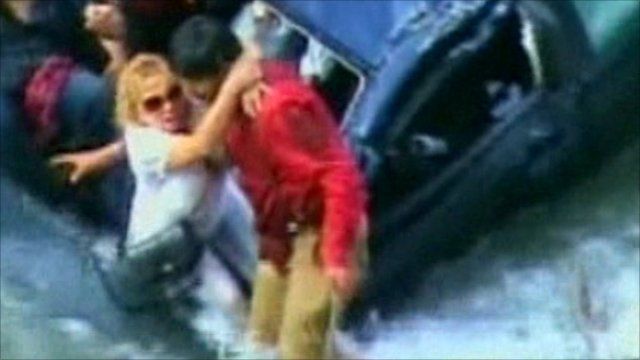 Video
Footage of dramatic river rescue in Peru
Two Spanish tourists and three Peruvians were rescued from a raging river after their car plunged 100 metres down an embankment.
The accident happened in Peru's Huancayo region. The locals who mounted the rescue used ropes to bring the injured to safety from the raging water.
Two of the people in the car were reported to have serious injuries.