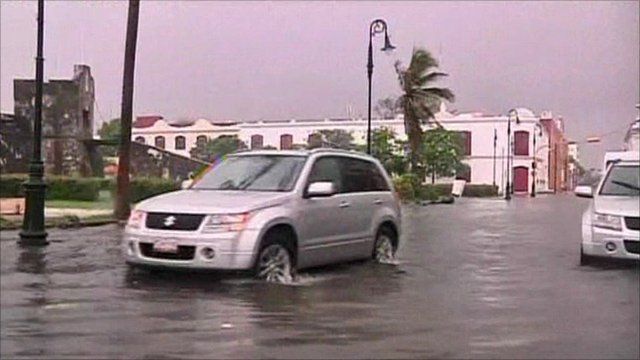 Video
Hurricane Karl weakens to storm in south-eastern Mexico
Hurricane Karl has been downgraded to a tropical storm after making landfall on Mexico's southern coast.
The first major storm of the Atlantic season to hit land, it pounded the south-eastern port city of Veracruz with heavy rain.
To the east Hurricane Igor has weakened slightly but remains a major storm.
Sebastian Usher reports.
Go to next video: Hurricane Karl floods Yucatan