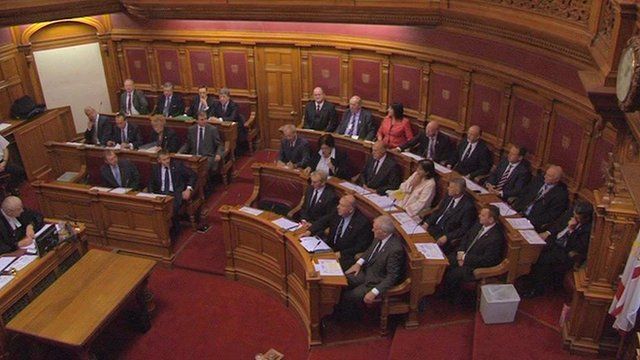 Video
Jersey reform group 'should not include politicians'
Politicians should not lead a commission charged with making decisions on how the Jersey States should be reformed, a pressure group has said.
David Rotherham, chairman of the Jersey Rights Association, said he was concerned about the proposed Electoral Commission being led by the Assistant Chief Minister Senator Sir Philip Bailhache.
Senator Bailhache, Jersey's former bailiff, was chief judge and president of the States of Jersey and said it was important to have States members in the electoral commission because it was the members who would have to decide whether to accept the proposals.
But Mr Rotherham told the BBC: "This reform has been going on for 11 or 12 years. I have been trained to listen to arguments, take account of them and change my position if the original thinking was wrong.
"I expressed the view there were too many members of the States and I think there must be very few people who would not agree with that as a position."