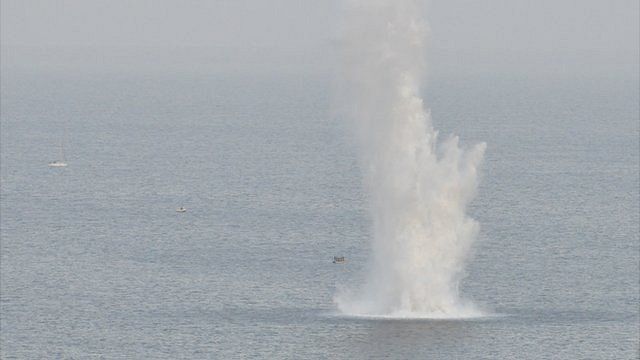 Video
WWII mine detonated off Guernsey
An unexploded World War II bomb has been safely detonated in the sea off the coast of Guernsey.
The British-made aerial sea mine was discovered at Bluebell Wood in St Peter Port on Wednesday.
A Royal Navy bomb disposal team was brought in to help deal with the 850lb (385kg) explosive.