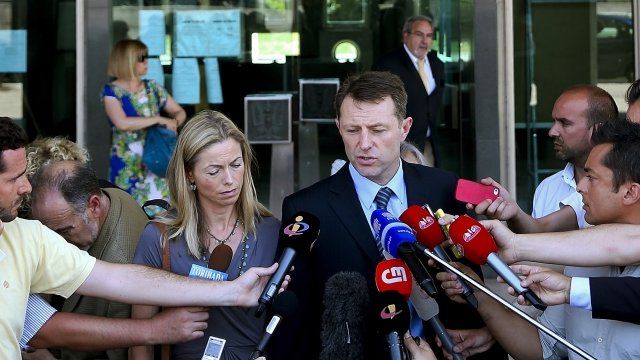 Video
McCann libel trial delay 'an attempt to wear us down'
The trial has been postponed of a former Portuguese police chief accused of libel over comments he made about the disappearance of Madeleine McCann.
Kate and Gerry McCann said the delay, caused by the sacking of his legal team by Goncalo Amaral, caused "more pain and distress".
Madeleine's parents had been due to explain in court how accusations in a book by the officer affected them.
They say claims they hid Madeleine's body and faked an abduction after she died in an accident damaged the search for her and exacerbated their anguish.
The trial will resume in 10 days' time.
16 Jun 2014

From the section

Europe