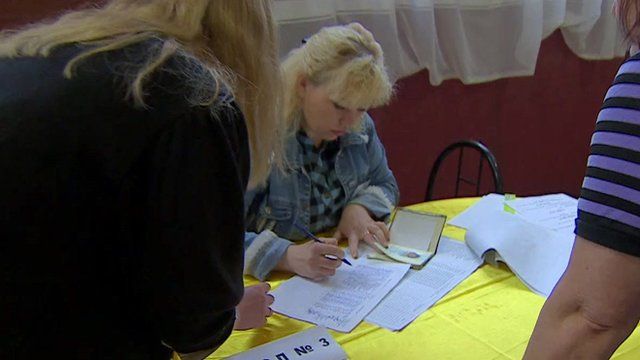 Video
Ukraine crisis: Inside Sloviansk polling centre
Pro-Russian separatists in Ukraine's two eastern regions are holding "self-rule" referendums - a move condemned by the Ukrainian government and the West.
Self-proclaimed leaders in the Donetsk and Luhansk areas are going ahead with the vote despite Russian President Vladimir Putin's call to postpone it.
The BBC's Richard Galpin visited a polling station in Sloviansk and said there was "no checking about whether people have vote multiple times".
He suggested that "pretty much everyone" was voting in favour of self-determination.
Go to next video: Polls open in Ukraine referendum