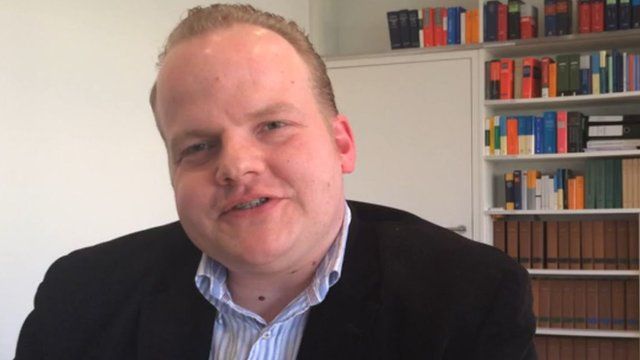 Video
Euroscepticism grabs hold of young Germans
Germany's Junge Alternative (JA), or Young Alternative, is a Eurosceptic youth movement determined to overturn Germany's long-standing pro-European orthodoxy.
The group has been particularly inspired by one of the continent's chief Eurosceptics, British politician Nigel Farage.
This, along with its anti-immigration stance, has earned the organisation a bad rap from the national press.
Sven Tritschler, the JA chairman for North Rhine-Westphalia, shares his views with the BBC's Nina Lamparski.
12 May 2014

From the section

Europe